By Katie Cann
When the COVID-19 pandemic had taken hold in the United States, Bloomberg's CityLab launched a competition for its readers: create the map that defines your life during the coronavirus crisis. The original call went out in April, and after 400 submissions, a selection was published in June. 
People's personal maps had become "hyperlocal," as loved ones were kept apart and typical social experiences were curtailed. Many featured new walking paths around familiar neighborhoods, pets playing an outsized role in daily life, and views from bedrooms windows. All the maps were creatively drawn, some mirrored existing cartographic design, like the London Tube (below), while others strayed into an abstract realm (below). CityLab separated the maps into six categories: domestic rearrangements, psychic landscapes, redefined boundaries, virtual connections, and natural callings.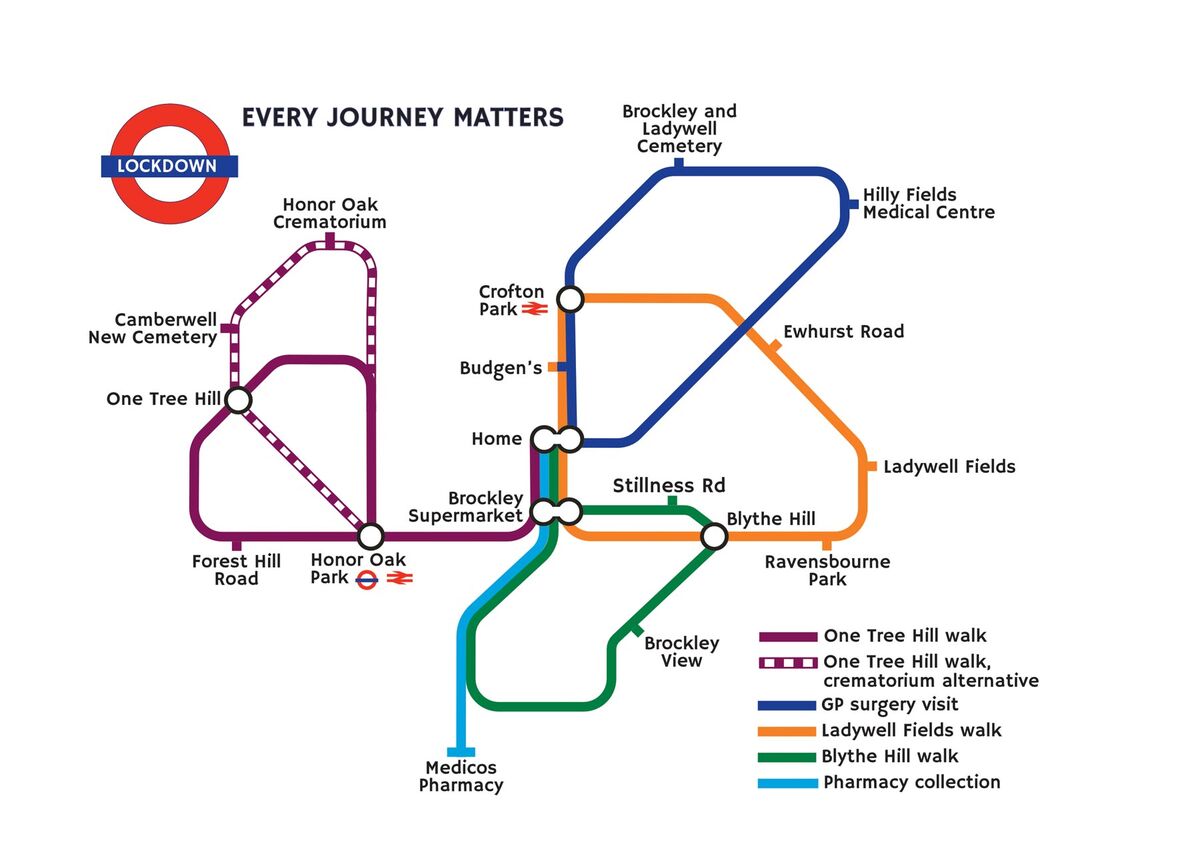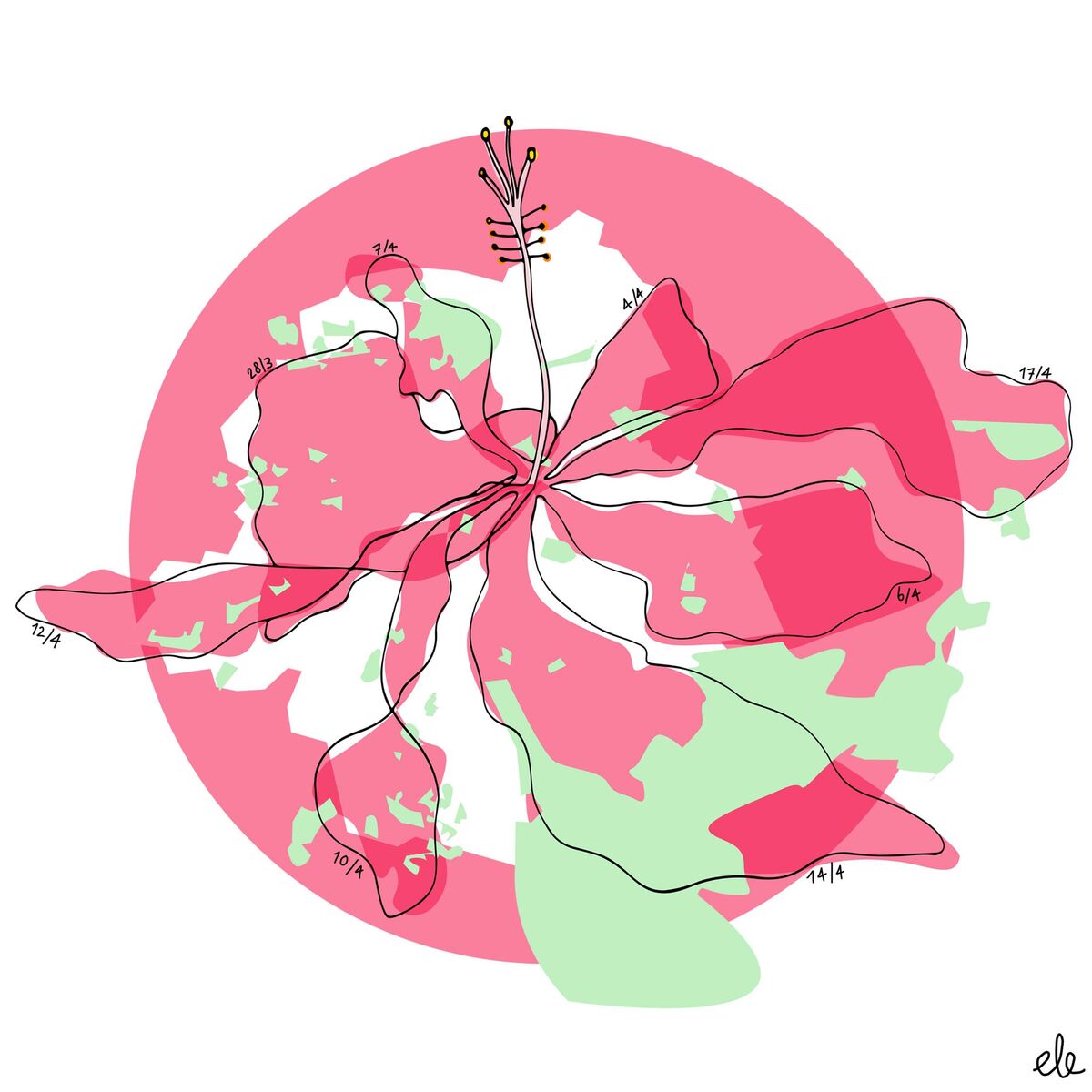 "Every Journey Matters," by Andrew McIlwraith, London / Untitled, by Ele Denne, Brussels
As 2020 came to a close, CityLab issued another call: create a map of your life for after the COVID-19 pandemic. A selection of results, published here, show similar themes to maps in March: fear, loss, and the shrinking of spaces frequented by readers. Though some offer profound proof of human connection and valuable insights gained from sheltering safely in place around the world.
This week's Map of the Week, below, was submitted to CityLab by Sine Taymaz from Ankara, Turkey. The map shows a new perspective of seasons passing while watching from a window, and walking along a regular route. The map serves as a reminder for us to find beauty in our local surroundings and seek out signs of hope in the new year.